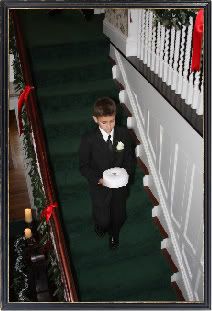 The historic 1912 Mediterranean Mansion is situated on three acres of gardens with sweeping lawns and woodlands. Located near Lake Wassokeag at 14 High Street in the quaint town of Dexter Maine, the Mansion Event home is one of the pine tree state's best kept secrets.
This spectacular home once hosted the countries finest names as a elite boys preparatory school. The school was home to young men whose families names ring true with time - Roosevelt, Rockefeller, Firestone and Hammerstein just to name a few. The list continues on and so does this newly restored event home.
The beautiful 6,000 square foot mansion has a comfortable feeling to it. Owners and stewards, Lauraine and Craig Piquette have decorated and restored many of the twenty rooms. The decor is elegant and welcoming. Throughout the house are ornate leaded glass windows, and at the top of the grand stairs is a floor to ceiling stained glass window. The magnificent mahogany recessed panel dining room is the perfect place for a special family gathering. The "wedding cake banister" is the heartbeat of the grand foyer; open to the second floor, its unusual design holds significant meaning. Each third balustrade is different, one standing for love, one for health, and one for prosperity. Golden oak floors throughout the library, living room and dining room evoke a warm and comfortable feeling. The billiard room is located on the third floor and boasts wainscot walls and an original tin ceiling. The spacious front porch and verandah extends the full length of the house and is a favorite place to relax and enjoy the sprawling lawns and gardens.
The Mansion provides the venue with full event planning, catering and bar services, family gatherings, spa services, and many special touches - all part of the signature of our home. We host parties of up to fifty people inside, and larger events are planned and catered outside, still surrounded by the elegant ambiance the mansion has to offer.
Let us plan your event to be as special and unique as you are. We host charity events and corporate meetings. Whether it's a theme style wedding or a simple brunch for a large family gathering, the owners of The Mansion will have your guests surprised and excited from the moment they arrive. Each event supports a worthy cause as a portion of our proceeds are donated to various charities.
We look forward to you visiting this fabulous home and allowing us to host your next special gathering!